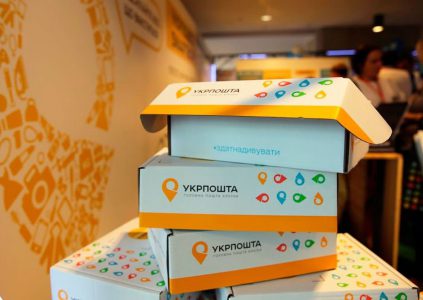 Ukrpochta launched in a pilot format the service of payment delivery of the shipment by the recipient, and also added the ability for the sender to pay for the postal transfer. These services are in great demand among those who trade on various Internet sites. Previously, due to the lack of such functionality in the offices of Ukrposhta, customers chose private operators, but now they have the opportunity to use the services of the nearest post office.
During testing, Ukrposhta will cooperate with online stores with which it has signed a corresponding agreement, and will use an API to register parcels. Also, the ability to test the service will be given to users of the client's personal account, for which it is sufficient to make the appropriate note when making the shipment.
If the recipient refuses to pay the shipment, the shipment is returned to the sender and it covers the cost of shipping, taking the shipment.
Also at the pilot stage, the service of payment is introduced by the sender of postal transfer, which will be convenient for those who want to pay for the shipment by cash on delivery instead of the recipient. It will be convenient in the case when sellers fix the price of the goods and want their recipients not to bear any additional costs in excess of the specified price.
"With these changes, Ukrposhta becomes a full-fledged player in the e-commerce delivery market. These innovations will be useful both for large online stores and small e-commerce representatives, who can now fully add Ukrpochta as the main delivery option.
Now the seller has the opportunity to show the "clean" price, which is the most attractive for the client, and make the shipment safer, "said Alexander Pertsovsky, First Deputy General Director of Ukrposhta.
According to the results of pilot testing, the recipient plans to expand the delivery payment delivery service for all senders-individuals.
Recall that yesterday Ukrposhta launched the official chat bot in Telegram and promises in the near future to add versions for Viber and Facebook.
A source: Ukrposhta